Public Workshops are final release version of workshops.
These workshops have been publicised on The State Library Website and run at The Edge in the Digital Media Lab and or the Fabrication Lab.
Public workshops may have been delivered and developed by external contractors with a brief, developed internally by State Library staff, or in combination.
---
Public Workshop List
Adobe Photoshop for beginners
Get started with the basics of photo editing in this free Photoshop course for beginners.




Adobe Illustrator for beginners
Create and edit vector graphics (like illustrations and logos) in this Illustrator course for beginners.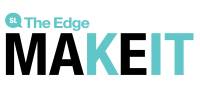 Our Make It Kits are available to use independently, we've provided plans and lists of items you will need for these great workshop or home play ideas!




Kombucha: Making with Microbes
Learn how to brew the tea for your kombucha (its food), ongoing maintenance and harvesting and drying your samples.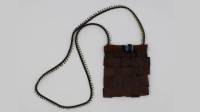 This project uses the kombucha pellicle, which is washed, dried and treated to produce a tough, flexible sheet that can be used as a raw material for making.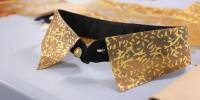 More patterns and info in PDF format.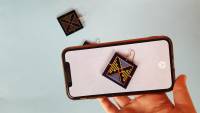 An overview of Augmented Reality technology and design use.




This set of instructions details how to construct a pinwheel that uses a rubber band to drive a low-voltage generator.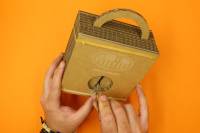 Learn the art of lock mechanics.
Make things spin, move and jump by using a motor and a handful of neat mechanics.
This activity allows students to explore the simplest forms of robotic behaviour where control is through a simple circuit, with the purpose of producing expressive movement.
Pikelet: a robot that talks scratch
Pikelet - a robotic platform based on a Raspberry Pi 2B, with additional hardware to provide sensor capability and motor control.
A basic introduction to Virtual Reality and use cases.
Use Design Thinking principles and Prototyping processes to research, design, mock-up, and test an app (or website) in a series of 3 workshop sessions.
Simple automata using basic machines are created from cheap foodstuffs and hot glue.
A kite design with a fan mounted underneath that drives a small DC motor which would generate enough power to light some LEDs attached to a kite.
A comprehensive workshops series on a guide to podcasting.
A comprehensive workshops series on a guide to vodcasting (video!).
This is a small manually powered gear-driven generator made from ply and acrylic, with a Joule thief circuit.
Learn about science and safety related to fire, and ways to create fire with traditional methods.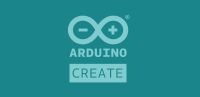 Technology Induction - Intro to Arduino
This Arduino induction focuses on teaching participants to understand and work with the Arduino micro controller hardware.
A collection of workshops based on machine learning.




Capture a design from an image and turn it into something beautiful using clever software and a CNC routing machine. This workshop includes an induction that gives you access to our CNC technology.