Welcome to the Great and Grand Rumpus Volume II - THE GRUMPUS
The GRUMPUS is a fifteen-month community engagement project that's happening at the State Library of Queensland in 2021-22. The project will culminate in The Great and Grand Rumpus exhibition of beautiful sculptural, digital and immersive installation that captures a sense of play and whimsy in the SLQ Gallery Level 2, opening in December 2021 and running till April 2022.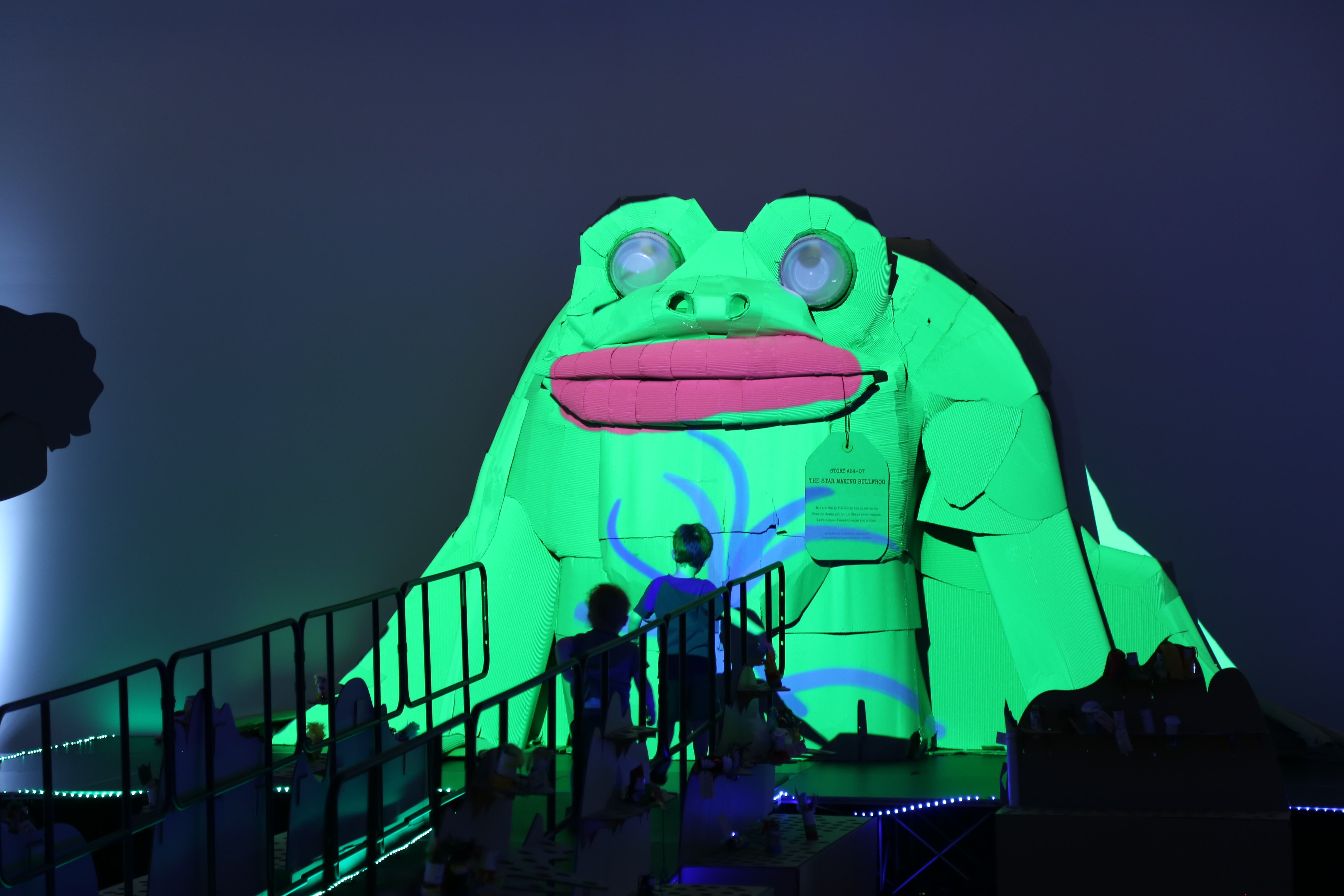 Grumpus Online
Here you will find The Well & The Portal, our creative collection of Things!
Grumpus Online
Workshops
All about the Grumpus Workshops for facilitators and participants.
Workshops
Process
Here lies project documentation & development from SLQ staff.
Process
The project origins lie in the limitless imaginations of children. Children from around Brisbane are being encouraged to exercise and expand their imaginations, and in doing to dream up and catalogue a collection of the most fantastic, astonishing and magical things you could expect to see in the Great and Grand Rumpus - a make-believe place that will spill from the SLQ Gallery at State Library during the exhibition.
The ideas (which we call Imagined Things) will be teased out of the children's imaginations and collected, catalogued and placed into The Well, a digital repository of things on the SLQ Wiki. From here a community of Makers, Volunteers and creative industries, arts and design students are being invited to bring these things to life as a series of giant sculptural and interactive installations.
Activate your imagination and join us in the GRUMPUS!