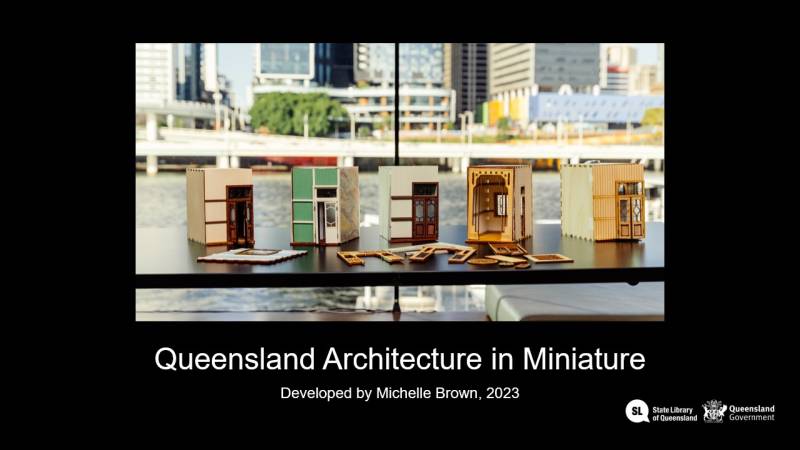 Prototype developed by Billie Reuben 2021

2022 development and delivery by Michelle Brown and Rozina Suliman

2023 development and delivery by Michelle Brown
Workshop presentation
The Queensland Architecture in Miniature workshop has been created into a slide show for presentation and documentation purposes. Please feel free to download and use the guide and files as per our CC license in the footnote.
Some pages may link to other online workshops, tutorials or guides created at The Edge, you may require internet to connect and view links.
Design File Templates
Basic nook with archway design
Our nook dimensions file - nookdimensions.pdf
Material cutting notes
Current working file for windows with engraving (clear acrylic or PETG), tested with 1.5mm acrylic and .75mm PETG, both look fine but the PETG works best since it's thinner, but be mindful of warping, quick single cuts that are separated by a good distance are best, and remove any plastic covering before cutting.
Additional Design Files
Furniture Design Files