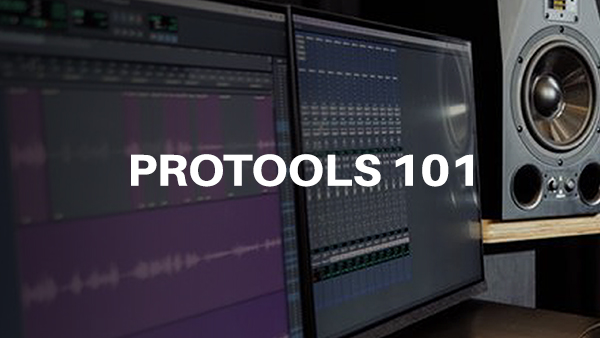 Developed by Marius Wyllie, 2023
Acknowledgement
We acknowledge Aboriginal and Torres Strait Islander peoples and their continuing connection to the land and as custodians of stories for millennia. We respectfully acknowledge the land on which we all meet today, and pay our respects to elders past, present, and emerging.
Summary
Learn the basics of ProTools, an industry-standard music production software. Together we will get an overview of some of the tools available in ProTools to enable you to record audio, MIDI, edit, and export audio.
Skills Introduced
Create a new session

Overview of Sample Rate and Bit Depth

Setting the Playback Engine and Buffer Size

Navigate the Edit and Mix Windows

Create Audio and Instrument Midi Tracks

Basic tools (Selection Tool, Trim, Grabber, Smart Tool)

Creating Click Tracks and setting Tempo

Creating Markers

Recording Audio and Midi

Importing Audio and Exporting Audio

Bouncing session to stereo WAV or MP3 files
Hardware and Software
Software required
Hardware required
MIDI Keyboard

USB microphone
Health & Safety
Running this workshop at The Edge?.. You should familiarise yourself and your participants with:
Preparation
Ensure your computer is equipped with Headphones, MIDI Keyboard, and a USB Microphone.
References