Dr. Sarah Winter Designer and Immersive Installation specialist.
A dinner with gravity was first developed at La Boite Theatre Company as an Associate Artist (2011) performative installations, (2011). Then it went on to be presented at The Judith Wright Centre of Contemporary Arts (2013) and Laboite (2012) .
A library for the end of the worldImagine the world was ending. The human race survives but each person can only take one thing with them… a single memory.
Theatre Republic site design- Brisbane Festival
Sue Loveday Community Youth Arts Facilitator, Designer, Illustrator.
The Exploring Drawing - Interactive play space for children aged 0-5, Powerkids: Little Artists at Play, Brisbane Powerhouse & Imaginary Theatre 2017.
Under 5's are invited to take a sock puppet friend on an adventure in a giant drawing of the Australian bush, featuring some of our endangered animals. Along the way the participants play with mark making, lines, shapes, sock craft and star in their own 'puppet TV' show on the big screen."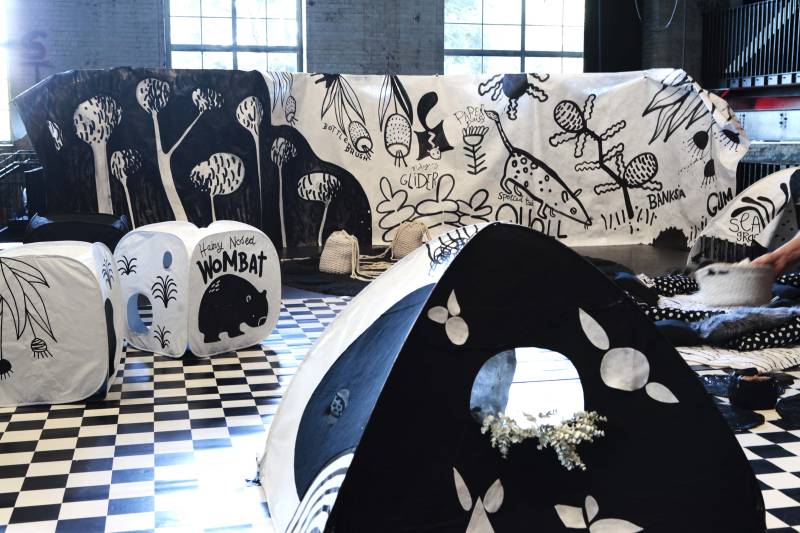 Rangoli (The welcome mat project) - Community artwork & installation - Out of the Box Festival 2016, Queensland Performing Arts Centre. The Rangoli, or welcome mat project at Out of the Box 2016 was a collaboration with an Indian designer who created a culturally significant pattern for the rangoli. Under 8's at the festival were asked to stamp one word that described them, and then add it to the collaborative welcome mat. Over the course of the festival the Rangoli grew and children came back to visit their words and see what it had turned into.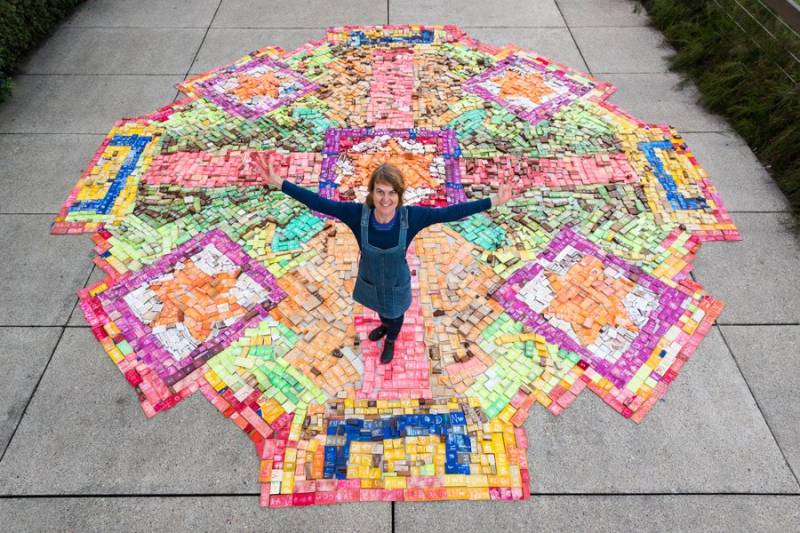 David Burton Performance Maker
Boomtown (Writer / Assistant Director), Community Music Theatre Production, Queensland Music Festival, Gladstone Queensland.
Under This Sky (Writer / Assistant Director), Community Music Theatre Production, Queensland Music Festival, Logan Queensland.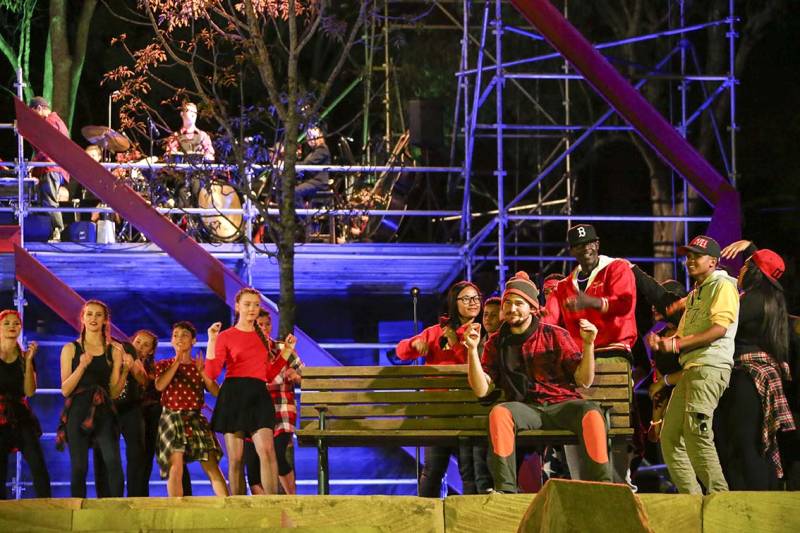 The Voice in the Walls (Writer / Co-creator), Audio-immersive, site-specific performance for 8-12 year olds, QUT Precincts & Imaginary Theatre.