The Beginners Guide to Story Collecting. By the great and glorious Lady Meg Wittica Bird
The secret for being a glorious story collector is having good senses, my friends. You need eyes to see and ears to hear and fingers to touch, One. Two. three. Follow my trail of advice to learn more and collect stories, wild and wonderful, as you go.
Story #1984 The Troll Fairy
Omigosh! I'm so glad you could make it. Your hair looks great. Now the Rumpus can really begin. I had no idea there'd be so many Unheard stories in the library. Haha! I've been stuck to gum on the underside of a school desk for months. I still can't get all the gum out of my hair. Lady Meg says you're gonna help find all the stories. Step on through. Don't worry about taking off your shoes. There's only one rule in a rumpus. You must play at all times.
Press my BLUEBERRY BUTTON, and repeat after me.
Idea by Zylah (7), Nina (6), Mitch (8) and Jacob (8). Designed by Breanna. Made by Kasey, Ted, David and Mari.
Story #1045-6 Wiggly Tooth Shark
Snapsucker, knacker-knocker, let me in. How many pearlies make a grin? Wobble-bobble, bass and treble, twist and shout. Step inside, pull my tooth, and let's find out.
Ideas by Elizabeth (5), Lucas (4), Jack (6) an Amelie (6). Designed by Breanna, Toby, Kasey, George, Diane and Markus. Made by Sam, Ted, Laust, Jo and Jennifer.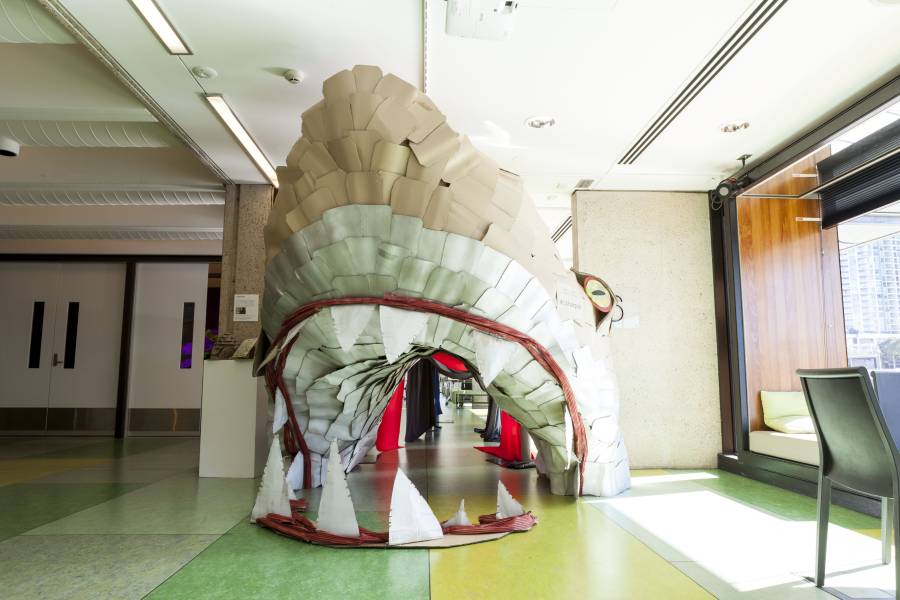 Story #1-5076 Plutoni-ants Nest
Shhh as you enter the nest of the ancient Plutoni-ants, a mysterious race known for their love of Maltesers and whispering sweet nothings. Every year, they host an intergalactic tongue twhipsers contest to find the sweetest, silliest sequences.
Pultoni-ant babies are taught tongue twhipsers from birth. 'Chanting Ants enchants an ancient aunt.' 'Polluting on Pluto is pooh-poohed by popular opinion.' 'Moles mostly march to mariachi music'
Perhaps you know a few famous tongue twhipsers from your own planet? Peter Piper picked a peck of pickled pepper. She sells seashells by the seashore
Try making some silly twhipsers with your name: Lucky Loki licked a lemon Jumping James jinxed junipers
Idea by Leo (6) and Neson (8). Designed by Toby. Made by Kasey, Jennifer, Toby, Benalsha, Tim, Phil, Talia, Denise, Jo and Michelle.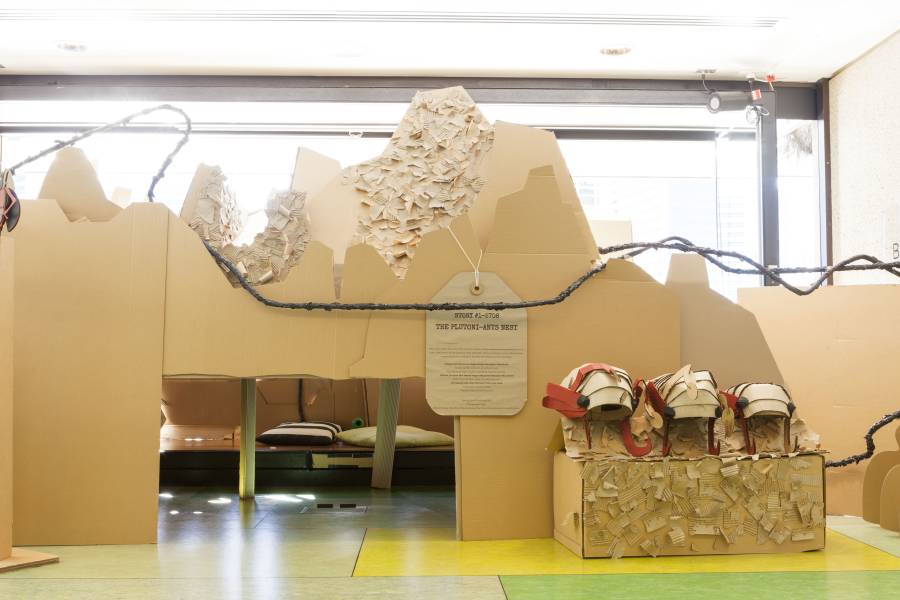 Story #1-5079 The Robots Brain
SURVEILLANCE REPORT 134567 Performed by Droid Unit Janet Transmission received by Pronged Horse
Day 234 572, 15:00
Observations continue. The ants on Pluto are on the march. One by one, their anthills spread across the northern plains of the ice planet. My harmonic sensor detects their whispers are changing. Their silky sounds slip easily through the humans' ears and into their puny brains. The foolish humans think their tongue twisters are part of a rumpus game. They do not understand the power of words, the sort that gets stuck in your head.
For full report, engage consciousness translation, take the required steps forward. Engage brain protocols. See what I see.
Idea by Marley (8) aged Leo (6). Designed by Diane and Thurston. Made by Dianne, Jennifer, Mitchell, Mari, Peter, Byron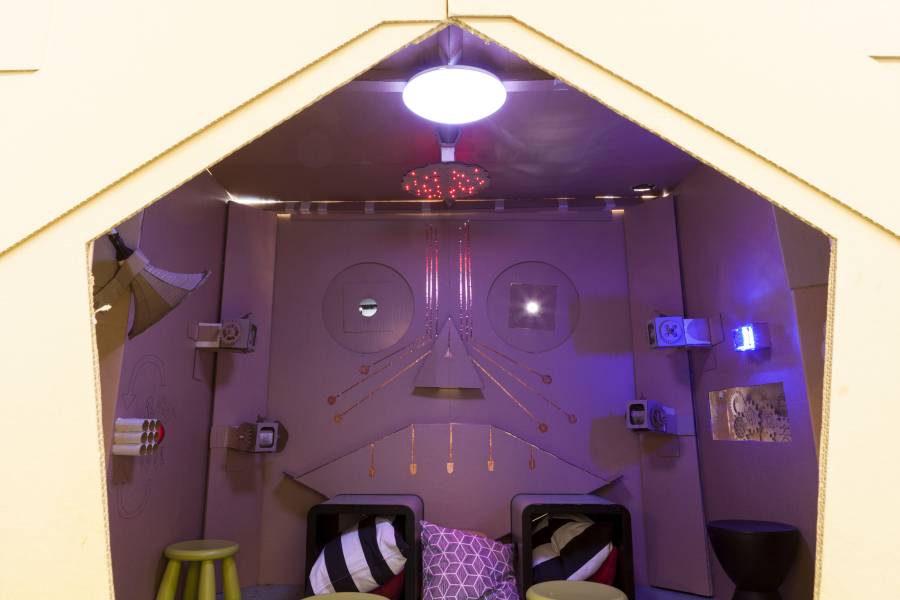 Story #468-70 Fashion Designer from Candy Town
Dear Diary
Found a beautiful handbag at the markets today. It was made of soft, pink velvet with two, front pouches embroidered with flowers..
But…where would I store my Bone Needle with its eye of truth, and all my marvellous fabrics?! That was when I decided to design my own work bag, complete with a pincushion and fabric roll dispensers so I can whip up customised superhero outfits for my clients.
Weave some magic. Take a look. Peep inside.
That's fashion!
Serenity Capes (Super Fashion Designer)
Idea by Alexia (6) Arabella (7) aged Iris (4). Designed by Gerard, George and Markus. Made by Gerard, George, Marcus, Halida, Mitchell and Sam.
Story #96-27 The Star Making Bullfrog
It's the Bully F.R.O.G in the place to be. Come on down, get on up. Shake your rumpus. Let's dance. I want to make you a star.
Idea by Emilia (5), Reuben (6), Harry (6) and Jack (6). Designed and made by George, Peter, Tim, Mari and Walter.
Story #9752 The Moon
Hello down there! It's me (up here). Yes me, the moon. I love to swing and spin and orbit. I love to float high up in the sky. What happens up here, you'd like to know? A big moon dance party. That's what.
Idea by Summer (5) Designed by David. Made by George, Markus, Jennifer and Kasey.