Grumpus Lighting Components
There are several lighting components we can use, including specifically designed parts by community member Byron.
We need to order ASAP - 2-3 weeks for parts to arrive.
1 week for assembly if we can organised 3-4 people for one day of assembly line style work.
Electronics Components
Controller
Octo LED Pixel Controller
Part #SKU71521
$300 each, need potentially 4 (they work in zones, one controls 1,300 LEDs)
https://www.enttec.com.au/product/din/led-pixel-control-din-rail/octo-din-rail-led-pixel-controller/
Lighting modules
We have currently 10 assembled and 10 ready to assemble.
We are looking to order and build 300 of the special build parts.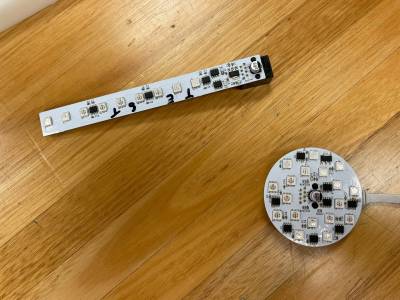 150 of the round option (approx $5 each)
150 of the long option (approx $5 each)
50 of the converters (short) ($2 each)
40 baseboards each which can run up to 6 of the modules.
Total - 250 above bits plus 40 baseboards = $1,200 approximately
Note: We could outsource assembly for additional costs, however Byron is a little uncomfortable doing that himself, would like someone who has experience in ordering assembled parts so we know what to look out for and communicate etc.
Strip Lighting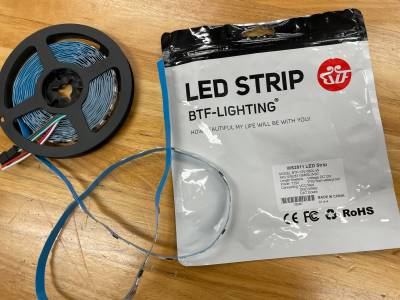 No real discussion has been had, we should order as much as we think we need for this style.
Network Cable
Need to decide on lengths of cables and order as many as the parts so 350 to be safe and to have length options.
Power
We should have enough parts here of the power supplies Byron has put together.
Grumpus Lighting Gallery Layout
200 spirits -
Lots of 6 or 3
30 groups (33.3) of 6
How many we can fit in gallery
1m squared footprint (standing or hanging)
2m hanging (1m above, 1m below)
Other lamps?