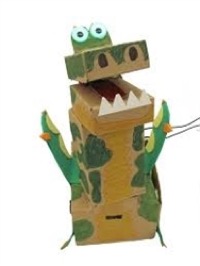 Hummingbird kits enable children to create and engineer robots, sculptures and animatronics using a combination of kit parts and craft materials.
Combined with programming environments such as Scratch and using LEDs and sensors, it allows the creation of interactive robots and displays.
Recommended Ages
Year 8+ (ages 13+)
Product Cost
Kits start at $300
Individual components start at $10
Where to Purchase
Botley can be purchased from Education Technology Specialists
Loanable Kits
State Library does not have kits of this item available for loan to libraries.