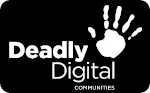 Deadly Digital Communities, community-based digital literacy and technology training over two years to 26 remote and regional Aboriginal and Torres Strait Islander communities in Queensland.
In partnership with the Australian Library and Information Association and the Australian Digital Health Agency, My Health Record - Consumer health information in libraries is a train the trainer program to help build the confidence and knowledge of public library and IKC staff to support clients to access the My Health Record online portal.
Previous
Be Connected Digital Mentor training is a train the trainer program up-skilling library staff across the state to be Digital Mentors, enabling them to confidently deliver Be Connected training sessions and other digital literacy initiatives to their communities.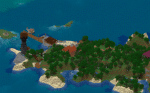 Queensland Minecraft is researching the history and mapping structures within communities and constructing them in the 3D world of Minecraft.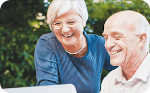 Tech Savvy Seniors Queensland is providing seniors with the opportunity to participate in free digital technology training sessions that will develop their skills and confidence to use technology.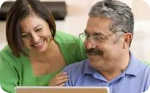 Tech Savvy Regional Queensland was a program that provides grant funding to Regional Councils to deliver digital inclusive programing through their library services that will provide opportunities for their respective community to embrace digital technology.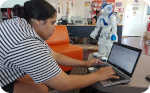 MessageBot was a project to engage Aboriginal and Torres Strait Islanders within your community to build their digital skills through programming cultural content using technology that travels and shares messages between communities.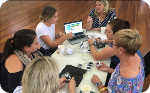 Skilling our Future was a partnership between RDA DDSW and State Library, delivering digital inclusion programming through public libraries in the Darling Downs and South West region to engage with coding and robotics.