Guides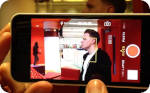 Smart Phone Filming Guide
State Library released a guide under our Activity Planner for use with the STAR model, defining the purpose and outcomes of the activity, however contains great information on how to setup your camera and area to record activities.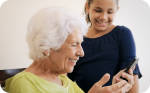 BeConnected Loaning Devices Guide
have released a guide to loaning devices during the COVID-19 period. While the guide is aimed at the BeConnected program, some libraries may benefit from the tips on delivery, which apps to install and retrieving the device.
Examples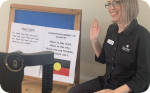 Fraser Coast Libraries has increased virtual programs and online services, including Rattle and Rhyme and Storytime sessions, legal challenges, science experiments, and a mummy escape room.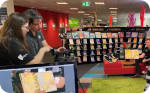 Townsville CityLibraries are embracing their new role on-camera delivering virtual programs.
Whitsunday Regional Council are staying connected to their youngest borrowers and their grown-ups by filming virtual children's sessions.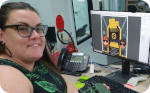 Sunshine Coast Libraries are expanding their service delivery model to an online offer and are welcoming the challenges and rewards this brings with it.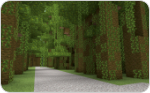 QLD Minecraft
The Queensland Minecraft is now available, and can be access by library clients from home! From activities such as building the ultimate treehouse, expanding the maze/parkour challenge and even hide and seek in the virtual city.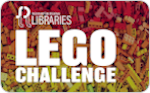 Rockhampton Libraries Weekly LEGO Challenge
Rockhampton Libraries have introduced a weekly lego challenge on their Facebook page. Announcing a new challenge each Friday, followers are encouraged to post of photo of their masterpiece. Their library staff will then pick their favourite to go on our Champions of Lego Wall of Fame.
Mackay Libraries Online STEAM Club
Mackay Libraries have taken their STEAM club online, posting videos of simple activities across the STEAM theme that followers can do at home.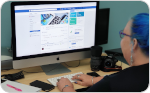 Mackay Libraries Virtual Tech Talk
Mackay Libraries have taken their Tech Talk program virtual. Using Facebook, their friendly staff schedule sessions using Facebook chat to answer any tech questions.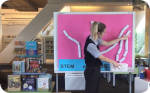 Brisbane Libraries STEM at Home
Brisbane Libraries are using social media for their STEM at Home activities, weekly videos showing various STEM based tasks that people can do from home, encouraging follows to share their creations.